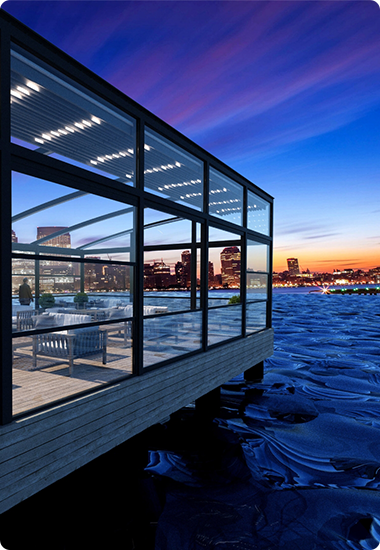 COMPANY PROFILE
As Paraguas Aluminium, Turkey and Aluminum Products in the international market, shading, glass and Awning Systems among the companies working depending on the distinguished service, friendly and we continue our activities as a fully focused service.
As a company, we produce and market Shadows and Glass Systems to factories, industrial areas, hotels, cafes, restaurants and other businesses.
We sell all over the world.
Satisfaction or money refund guaranteed.
Lifetime updates & support.
24 hours shipping.
We provide best tools ever.
We produce the materials we use in our products in first class quality and offer them to our valued customers.

Our company will always be with our customers by offering the best quality products with the best workmanship and the most economical price.

As a product range, we serve your living spaces with unique shade systems, winter garden adaptations, folding glass-balcony systems and awning systems.

With its professional management staff, wide production range, experienced marketing unit, effective customer relations and expert assembly staff, it provides the highest level of customer satisfaction.

While constantly developing our customer portfolio, it offers the best service with its national and international fast sales channels and expert team.

Vision
In Shadow Systems Applications, it is to provide a reliable and quality service to our customers by creating high standards that prioritize quality thanks to its wide product range, production quality and experienced employees.
Mission
Our goal is to continue our feature of being a company that is always sought, preferred and trusted in the industry. Our company, which shares its experience and experience with you, continues to grow and grow day by day.

We offer quality and economy together to our customers by making continuous market research.

Our biggest capital is our customer's trust in our company.